Embedded Hologram Overlay with High Security Features
Embedded hologram overlay offers a great way to add security and durability to the cards to prevent forgeries. In addition to visually appealing, it's also very hard to damage and tamper the card.
Suzhou Image provide suitable embedded overlay for different card substrates, PVC PETG and PC. The overlay substrate and coating are different accordingly. For PVC and PETG card, need to use the overlay with the glue, so the combination during lamination is goo to achieve ISO standard peeling strength, and the personal date is usually printed before lamination. For PC card, the overlay is without glue, as the polycarbonate material features, they can combine well during lamination process, and the personal date is made by laser engraving after the lamination process.
Card Structure with Embedded Laminate Overlay

Application Process
01
Embedded laminate film with glue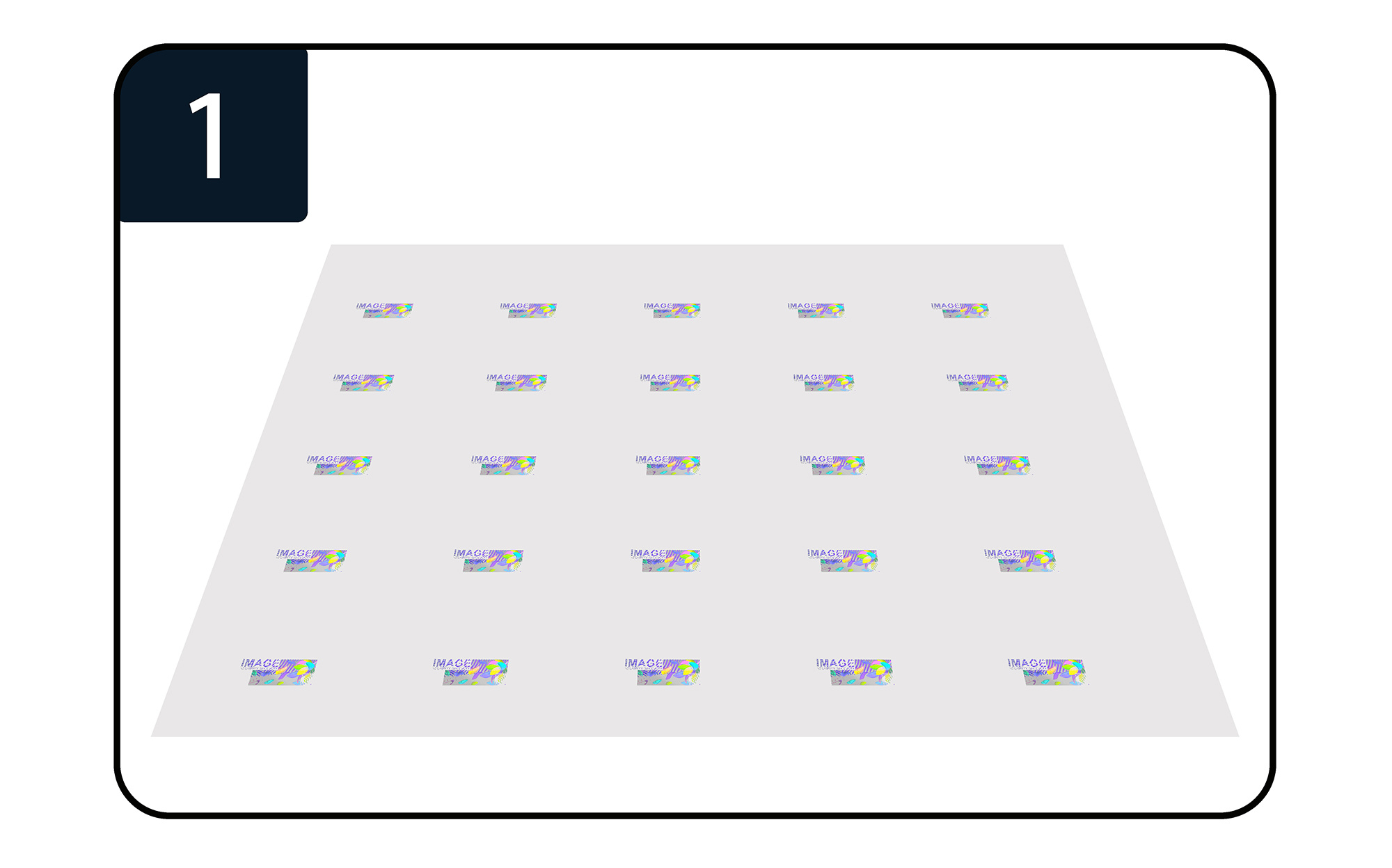 02
Middle layer with personalized data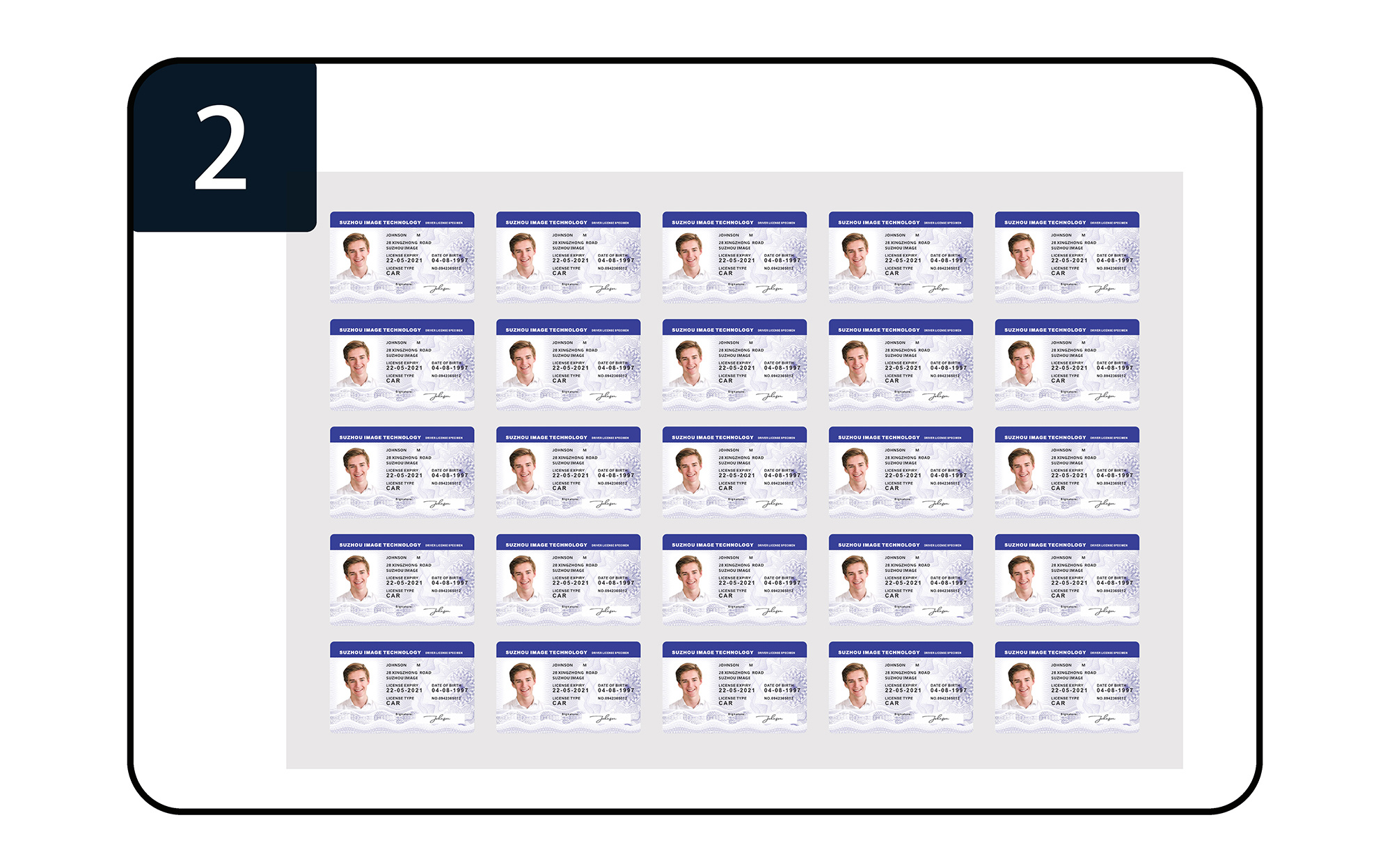 03
Align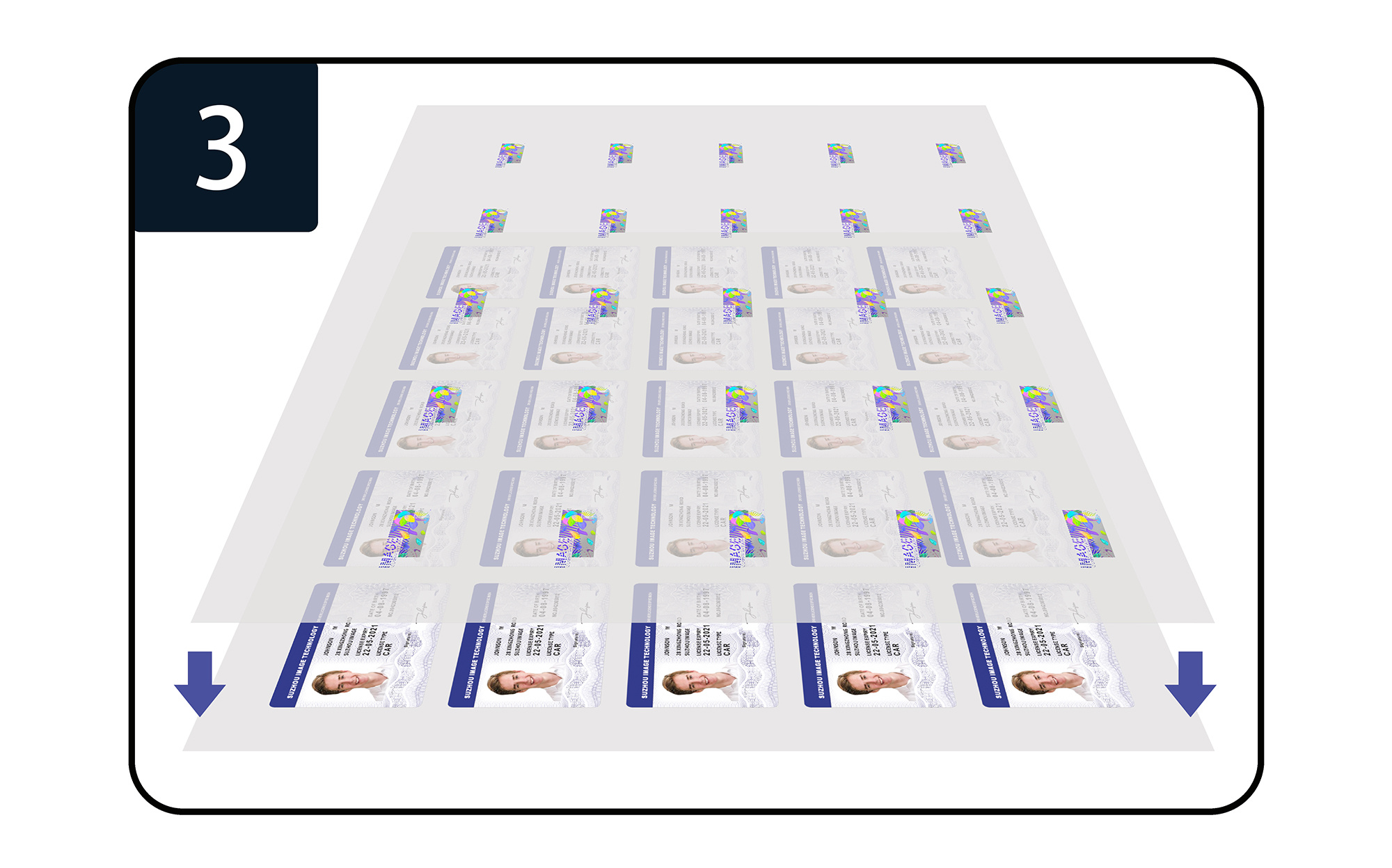 04
Heating and Lamination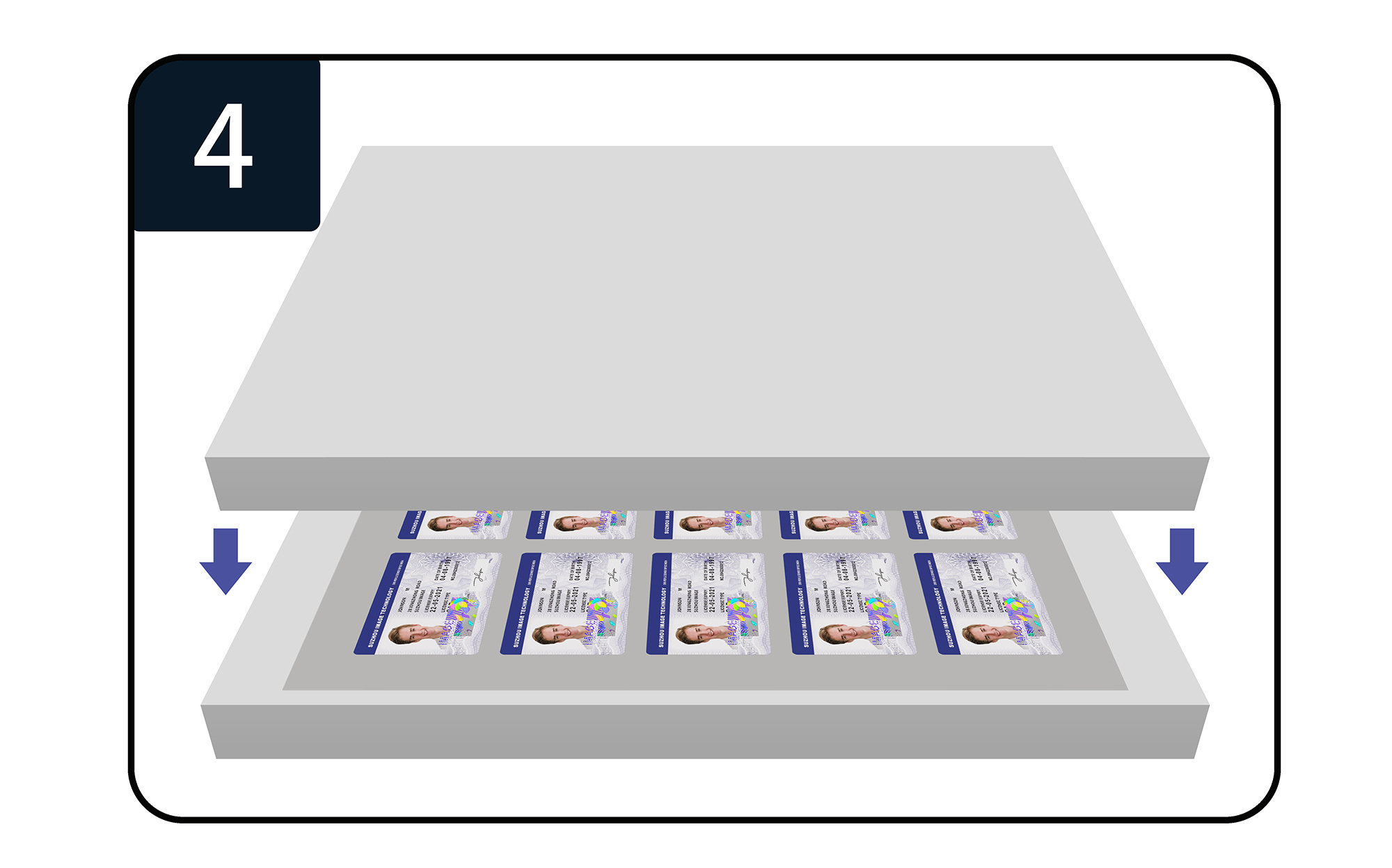 05
Die cutting after cooling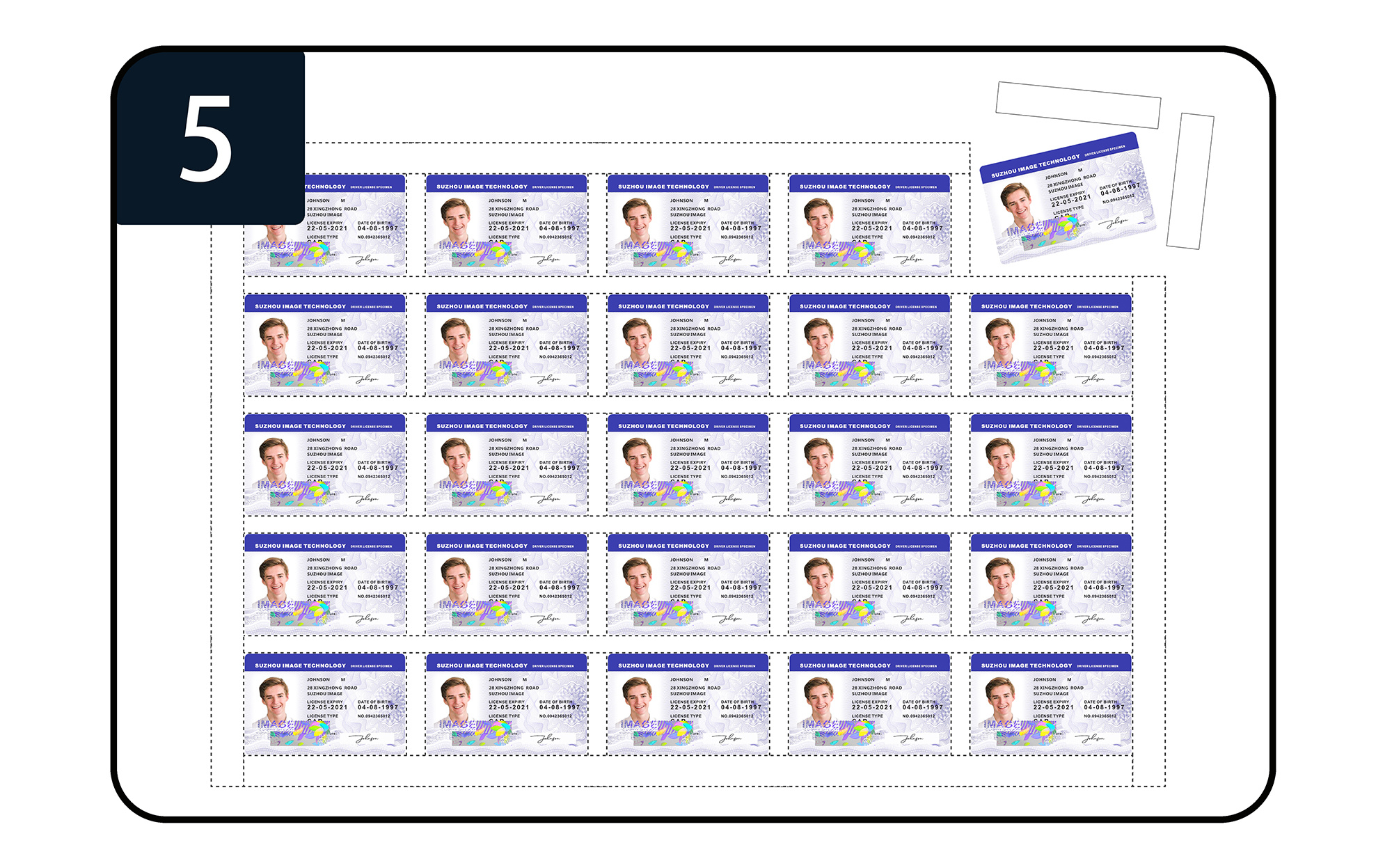 06
Finished cards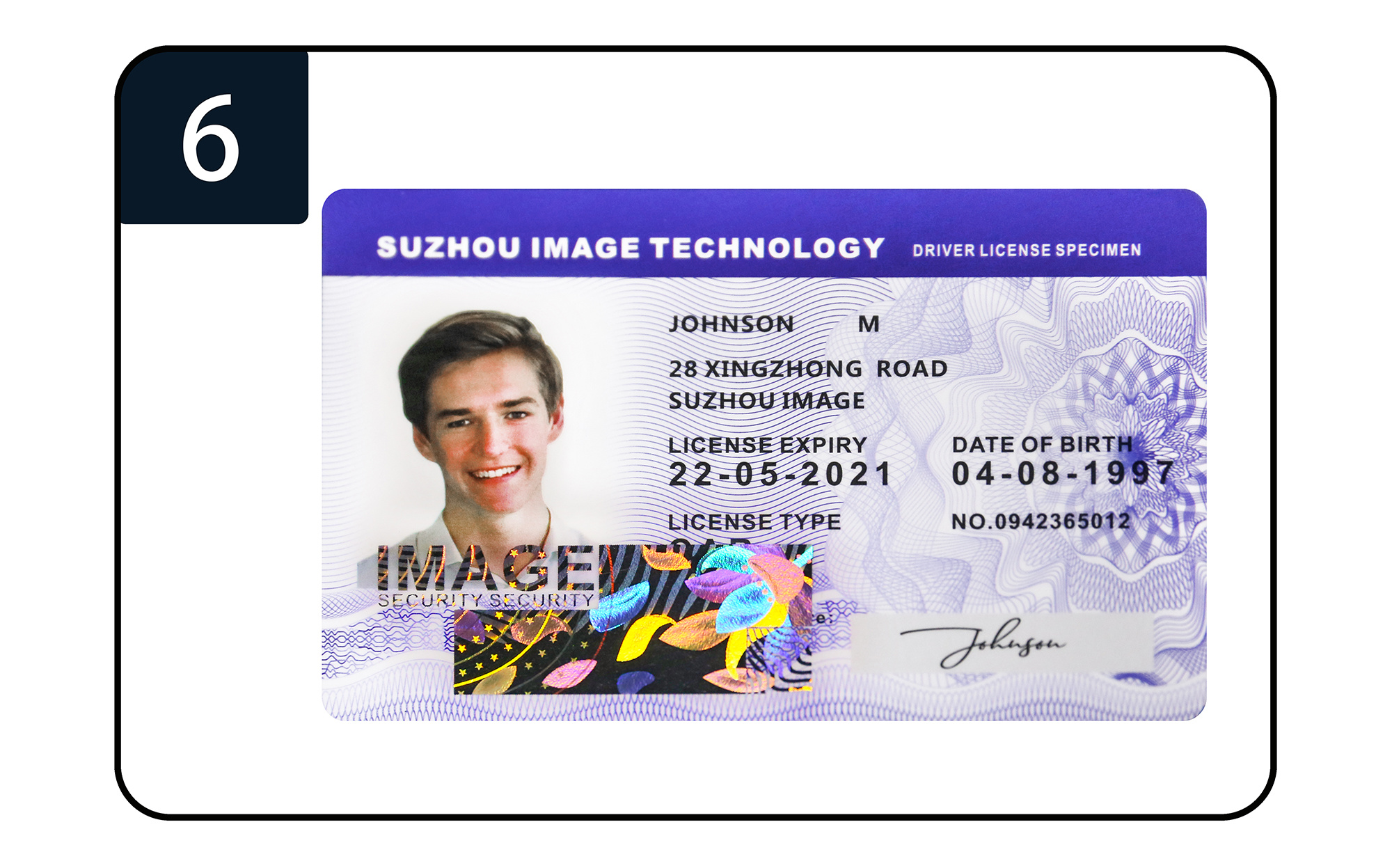 PVC, PC and PETG Cards with Embedded Overlay
As the raw material supply, ID card lifetime request, project budget and production process requirements, there are mainly PVC, PC and PETG cards. Suzhou Image provide the security overlay that are compatible with all these materials cards.

PVC Cards with Optical Security Layer

PETG Cards with Optical Security Layer

PC Cards with Optical Security Layer
Matched with Bulk Production Lamination Machine.
Unlike PATCH laminate and seamless transfer overlay, security embedded laminate overlay is not used or applied to the card for onsite card issuing. it used by card manufacturers for producing the ID cards, it is one layer of the finished ID card. It need mass production lamination and to use it cooling machine, Anyway, we can also provide finished ID card with this kind of embedded security laminated overlay.

TDS
| | | | |
| --- | --- | --- | --- |
| Size | Thickness | Layout | Packaging |
| Customized | 50μm | 4×8/3×4 | 100 Sheet/Pack |
Operational environment

PC material: Recommended laminate temperature is 180℃±2℃, lamination time 23min
PVC material: Recommend lamination temperature is 105℃±2℃, lamination time is 23 min

Preservation environment

Ambient temperature 20°C - 30°C, Humidity 45%-60%

Executive standard

GB/T17554.1-2006 GB/T1766-2008

Common problem

Layout deviation, bad fastness of security pattern. Partial area use it