Hologram Laminate Patch with High Security Features
PATCH film consist of two layers, the carrier film and the PATCH film. Carrier film will be peeled off after PATCH laminated to the ID card. PACTH film gives a high scratch-resistance feature to the ID cards, and high security optical features are very difficult to duplicate.
PATCH film size is about 1mm smaller than ID card at each side, therefore there is a small gap between the PATCH and the ID card. However it is very durable and protect the personal data from being tampered.
Card Structure with PATCH Film Laminated

Application Process
Security punches of our wet-glue or adhesive labels ensure first-opening protection of products to safeguard them against reuse and manipulation. Powerful security features such as multi-colored UV fluorescent inks or guilloche security printing make it difficult to copy or imitate labels. Serialization identifies the customs-cleared units of goods. We implement mobile authentication and complex track & trace features using our TRUSTCONCEPT® security software.
01
Prepare the patch film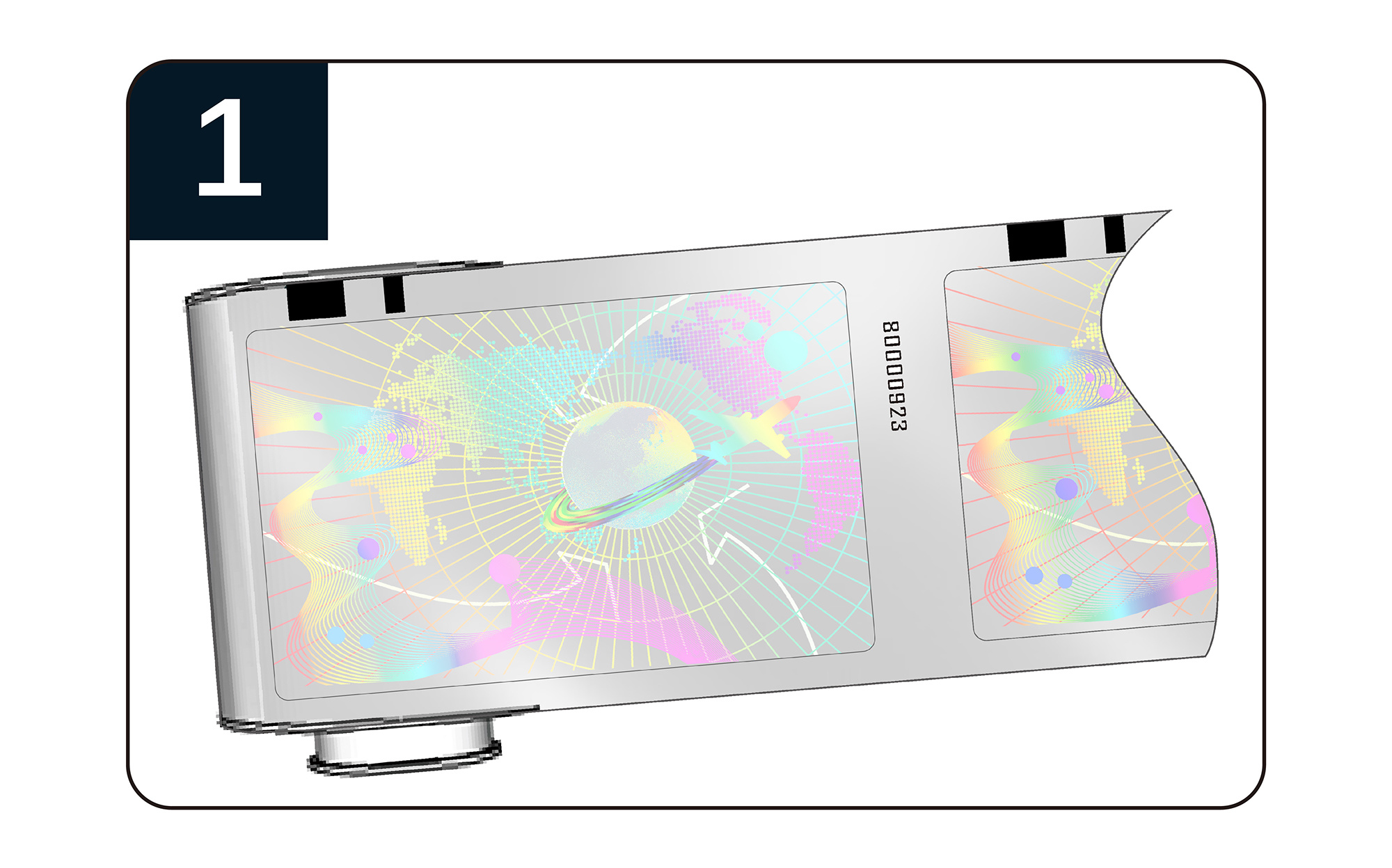 02
Load the film into the equipment (printing + lamination)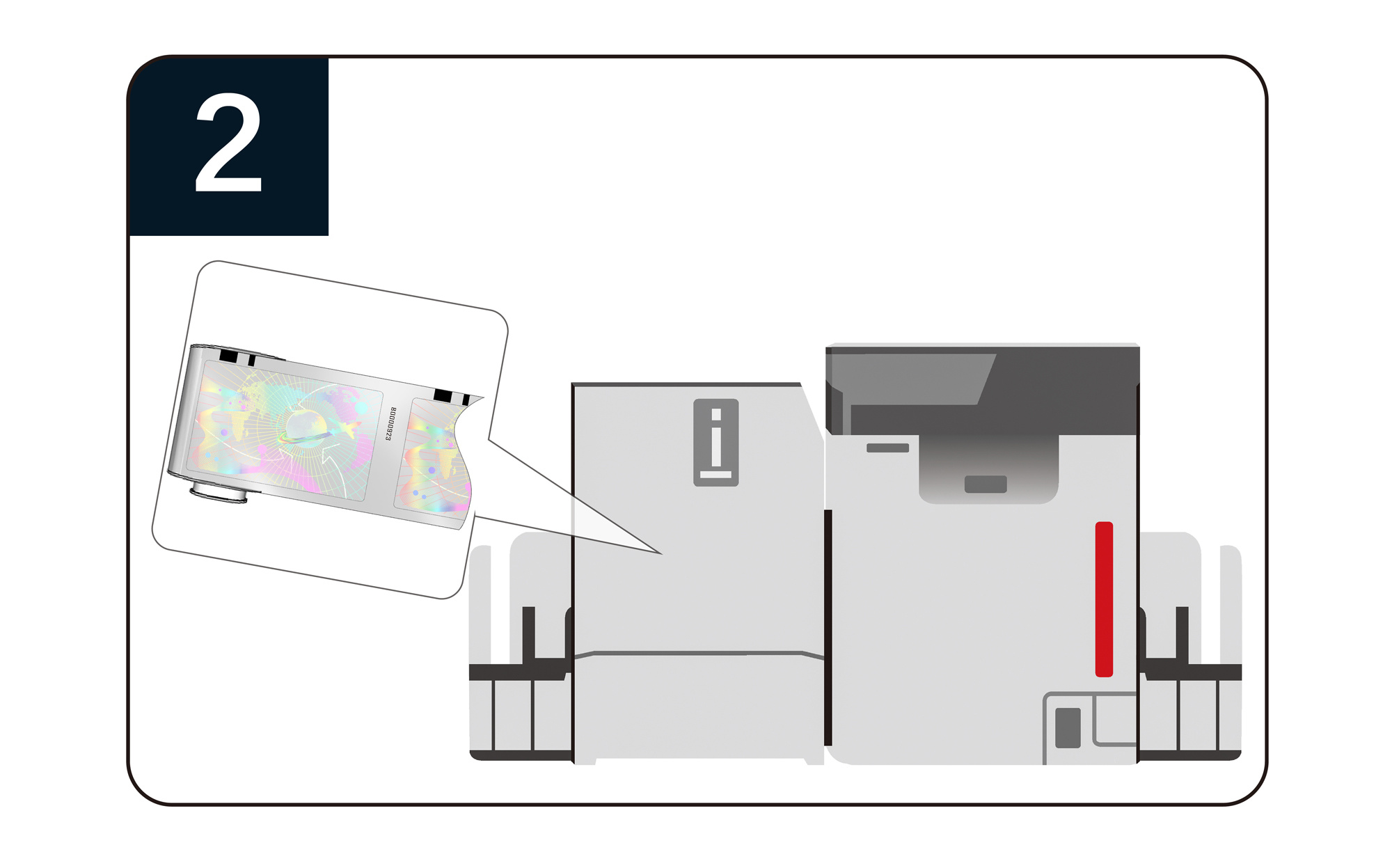 03
Pre-printed cards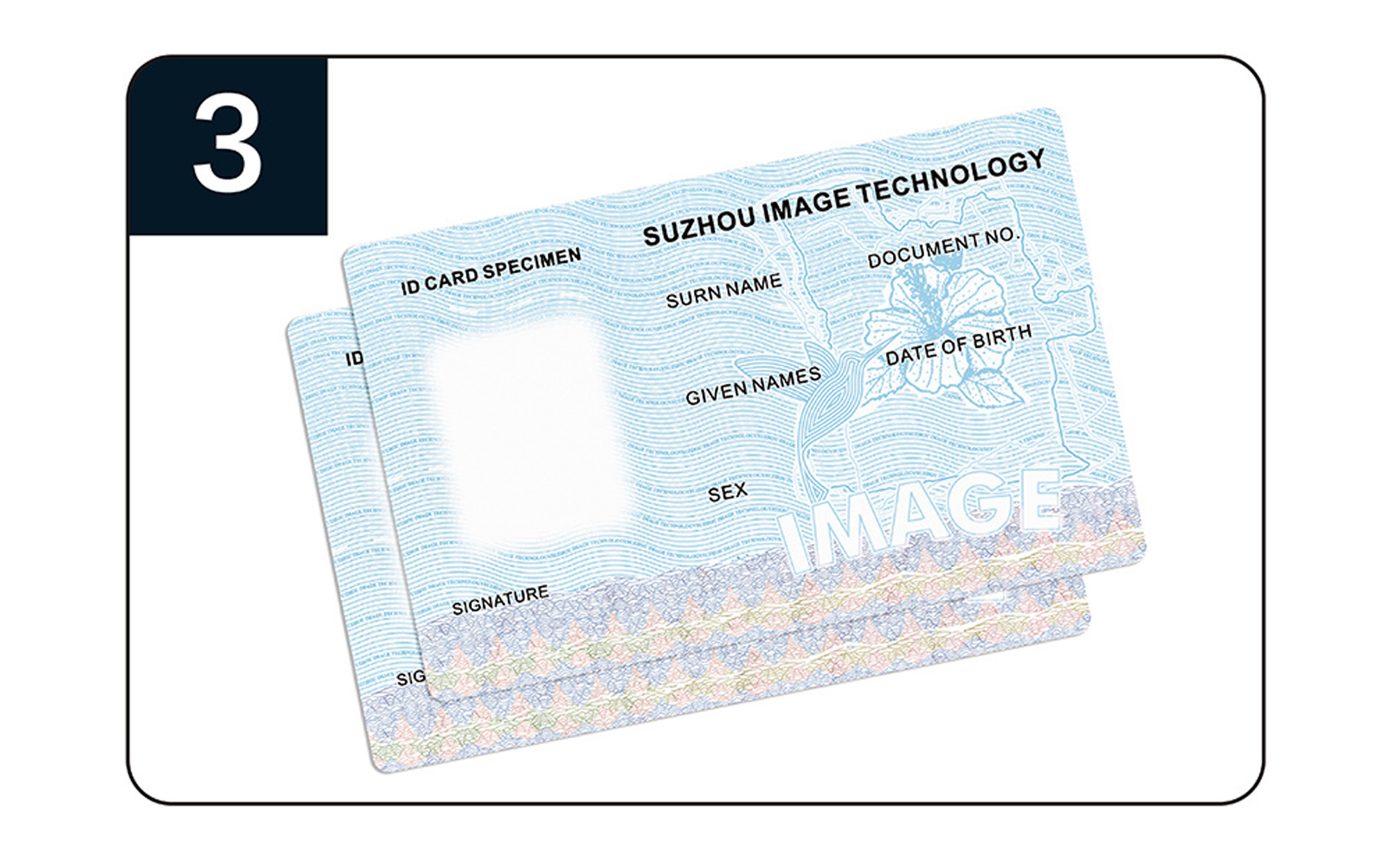 04
lnput hopper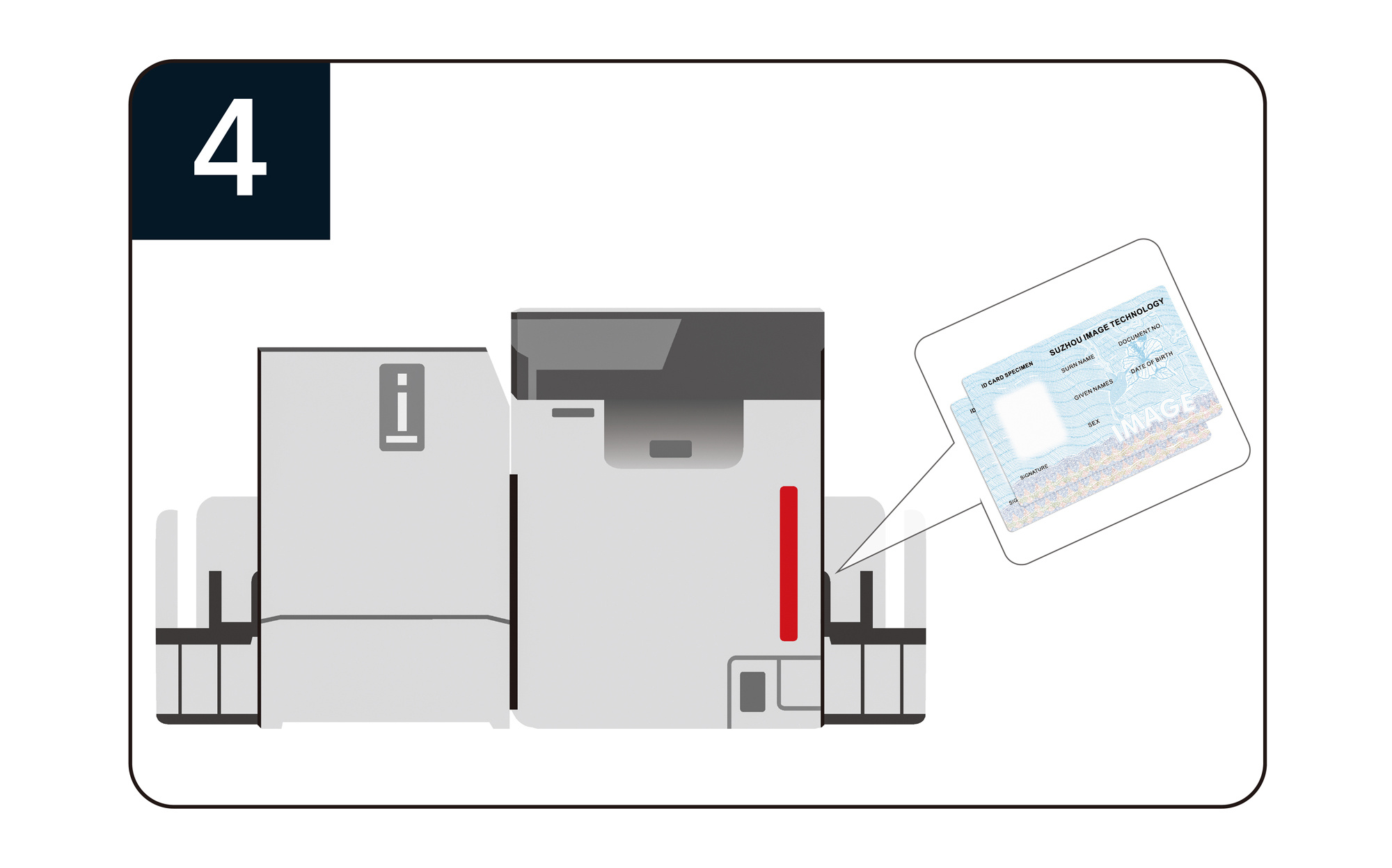 05
Personalized data printed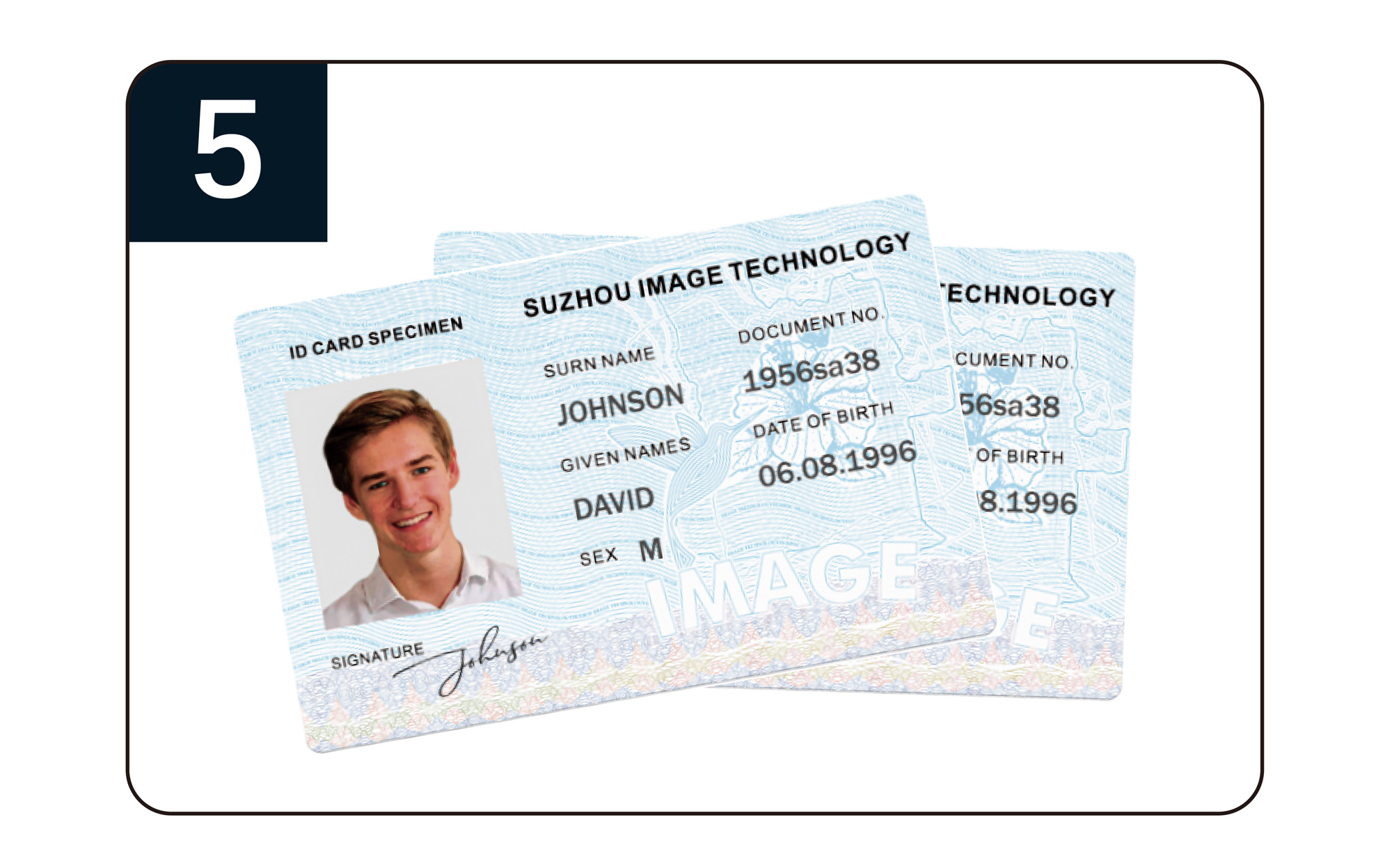 06
Automatically lamination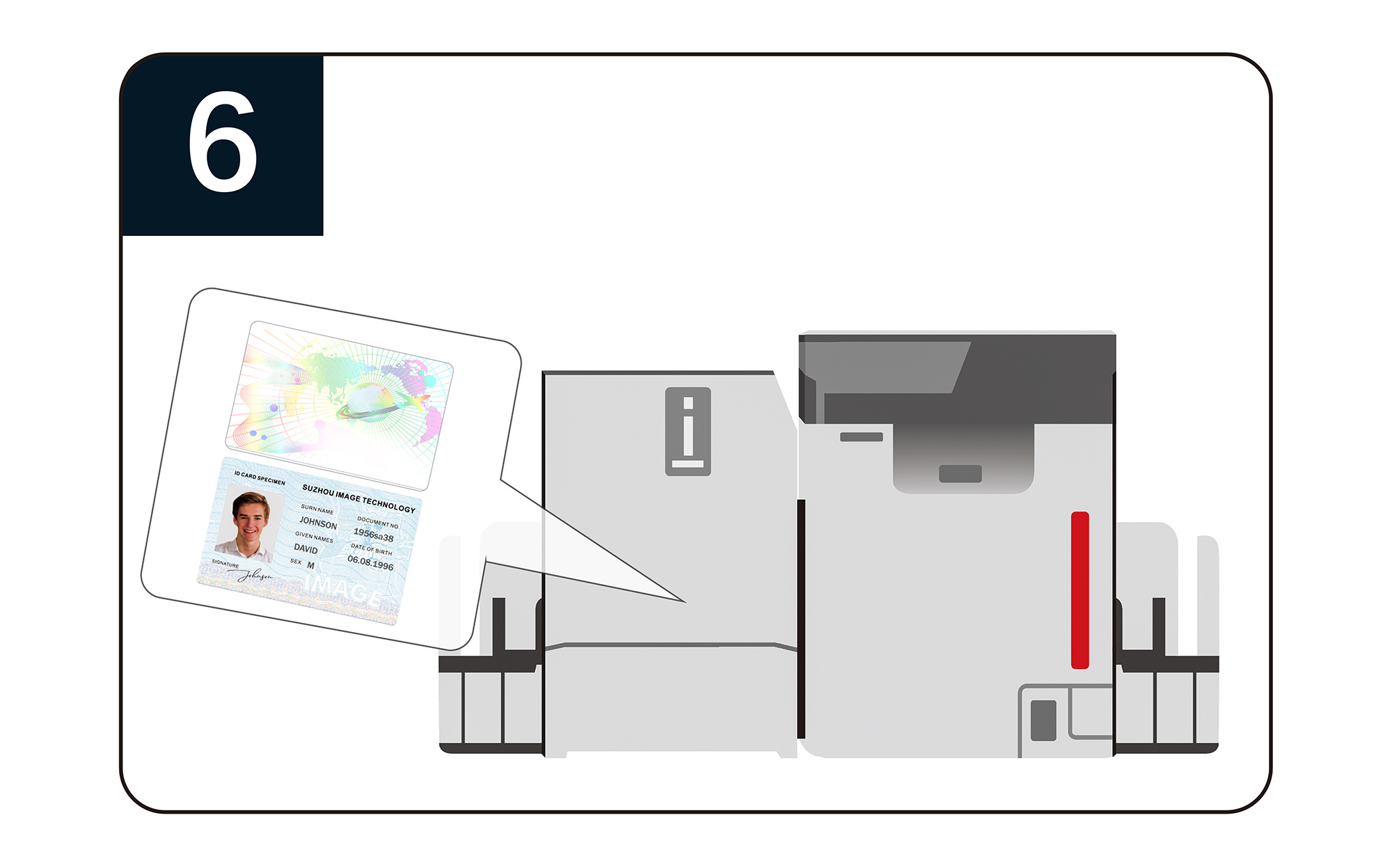 07
Printing and lamination finished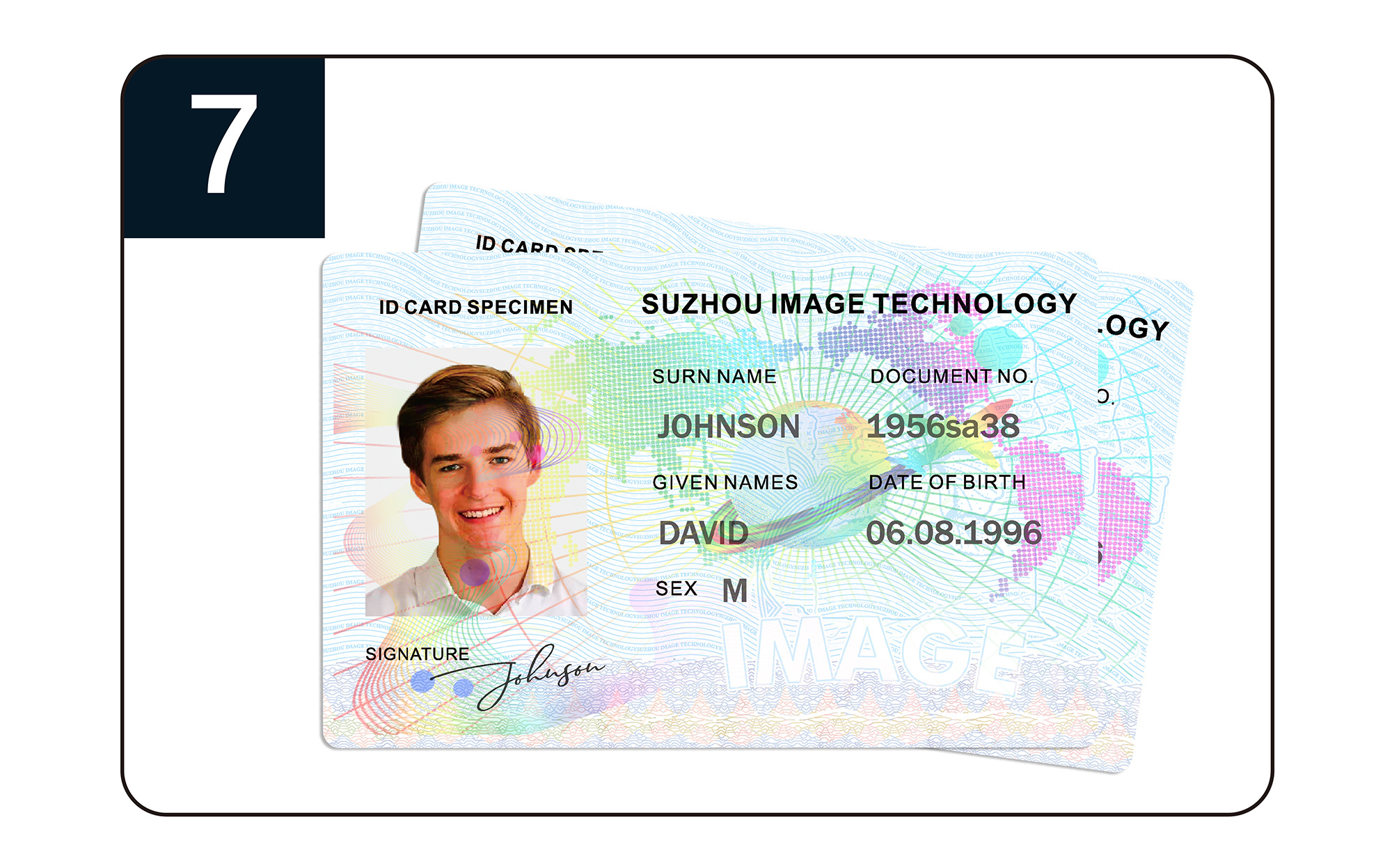 08
1mm gap between the film and card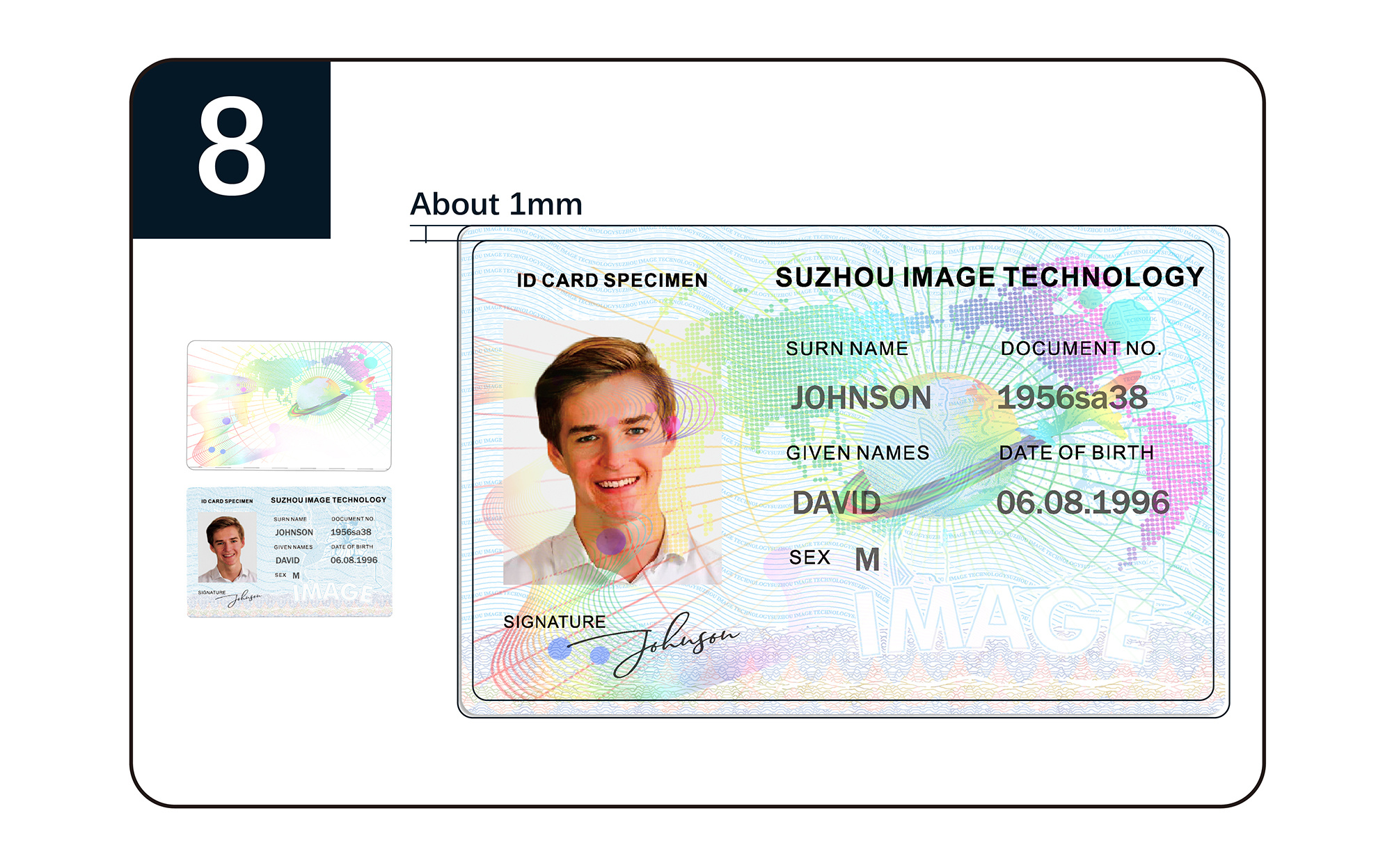 Compatible with Various Types of Card Substrates
PATCH laminate film is widely used for national ID card, driver license etc, as it can be applied on PVC, PETG and PC materials.

PVC Cards with Optical Security Layer

PETG Cards with Optical Security Layer

PC Cards with Optical Security Layer
Matched with Lamination Machine
Use specialized laminator to apply PATCH film to ID card. Suzhou Image provide complete solution, pre-printed cards, PATCH films, printing ribbons, printer and laminator.

TDS
| | | | |
| --- | --- | --- | --- |
| Size | Thickness | Layout | Packaging |
| Customized | 50μm | 4×8/3×4 | 100 Sheet/Pack |
Operational environment

PC material: Recommended laminate temperature is 180℃±2℃, lamination time 23min
PVC material: Recommend lamination temperature is 105℃±2℃, lamination time is 23 min

Preservation environment

Ambient temperature 20°C - 30°C, Humidity 45%-60%

Executive standard

GB/T17554.1-2006 GB/T1766-2008

Common problem

Layout deviation, bad fastness of security pattern. Partial area use it