Security Printing Technology
Security printing is widely used for ID card, travelling documents, banknotes etc. IMAGE micro-nano optical technology is actually a kind of inkless printing process, which is compatible with conventional security ink printing. For example, OVI(optical variable ink), magnetic ink, fluorescent ink etc. Together with IMAGE optical security features, these security inks could enhance the security level of ID cards and documents. Meanwhile, they are easy to authenticate and can be used on various card or document base material like security paper, watermark paper, teslin, PVC, PC, PETG and so on.
Stable physical properties also make them printable on card surface printing or embedded between the layers.
Strengthened Security Shield for ID and documents
Relatively, security inks like magnetic ink, fluorescent ink are not so difficult to achieve as IMAGE optical security technology, they do help to provide an overall anti counterfeiting measure for identification cards, driver license, passport and others important certificates and documents.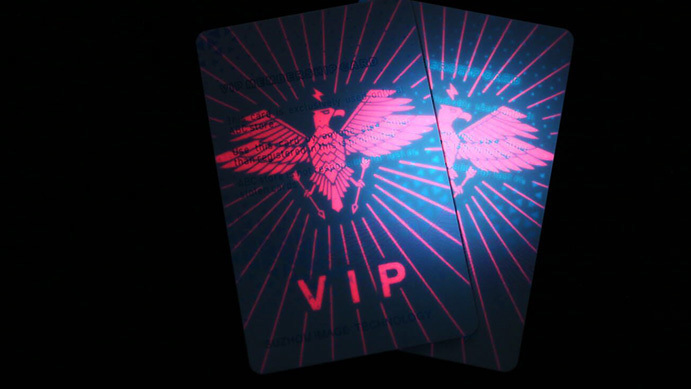 Fluorescent Inks
Fluorescent ink is widely used in ID card and document security. It's main component, fluorescent pigments, are functional luminescent pigments, which are different from ordinary pigments. When a light (including ultraviolet light) is irradiated, it can absorb a certain form of energy, and stimulate photons to release the absorbed energy in the form of low visible light, thereby producing fluorescence phenomena of different colors.
OVI (optical variable ink)
Optical variable ink, the print color presents a pair of colors, such as red-green, green-blue, gold-silver, etc. Looking directly or sideways under white light, with the change of the viewing angle, two different colors are presented, strong light change characteristics, obvious color contrast and feature. Easy and quick for verification. It's color effect cannot be copied and printed with any high-definition scanners, color copiers and other equipment.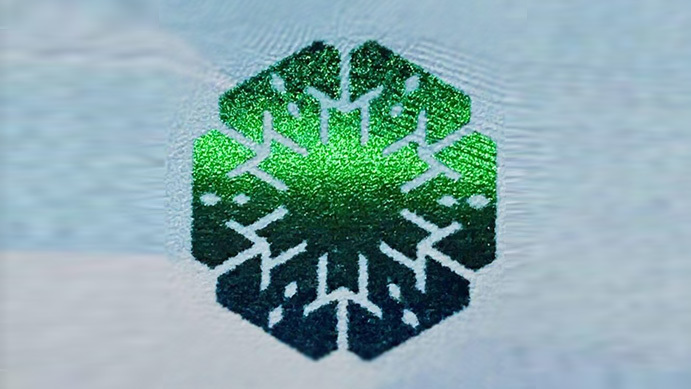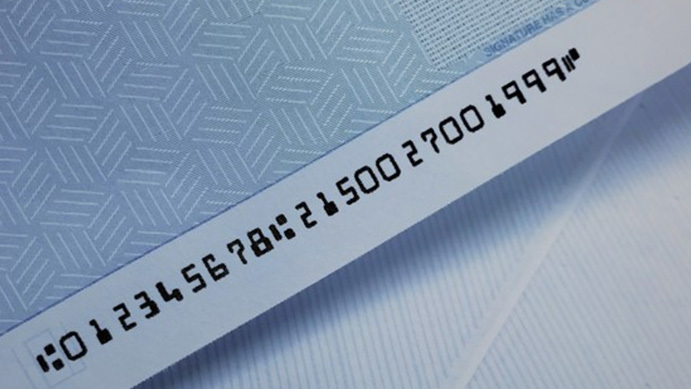 Magnetic Ink
Magnetic ink printing, as a special ink anti-counterfeiting printing technology, is a way to add magnetic substances to the ink for printing. After printing and go through magnetic field treatment, it is easy to achieve magnetic arrangement and present a special printing effect.