Seamless Transfer Overlay
Edge to Edge Lamination to Cover the Whole id cards.
Heat Transfer Film with High Security Features
Heat transfer film is a seamless type overlay, PET thin film as carrier. After lamination, PET thin film is peeled off and only optical security layers transferred to ID card surface. The main difference compared with PATCH is that is has no thin film laminated to card, so it can be edge to edge security patterns on the ID card, better appearance. However its durability is not as good as PATCH film.
Card Structure with Seamless Transfer Overlay

Application Process
01
Prepare the transfer film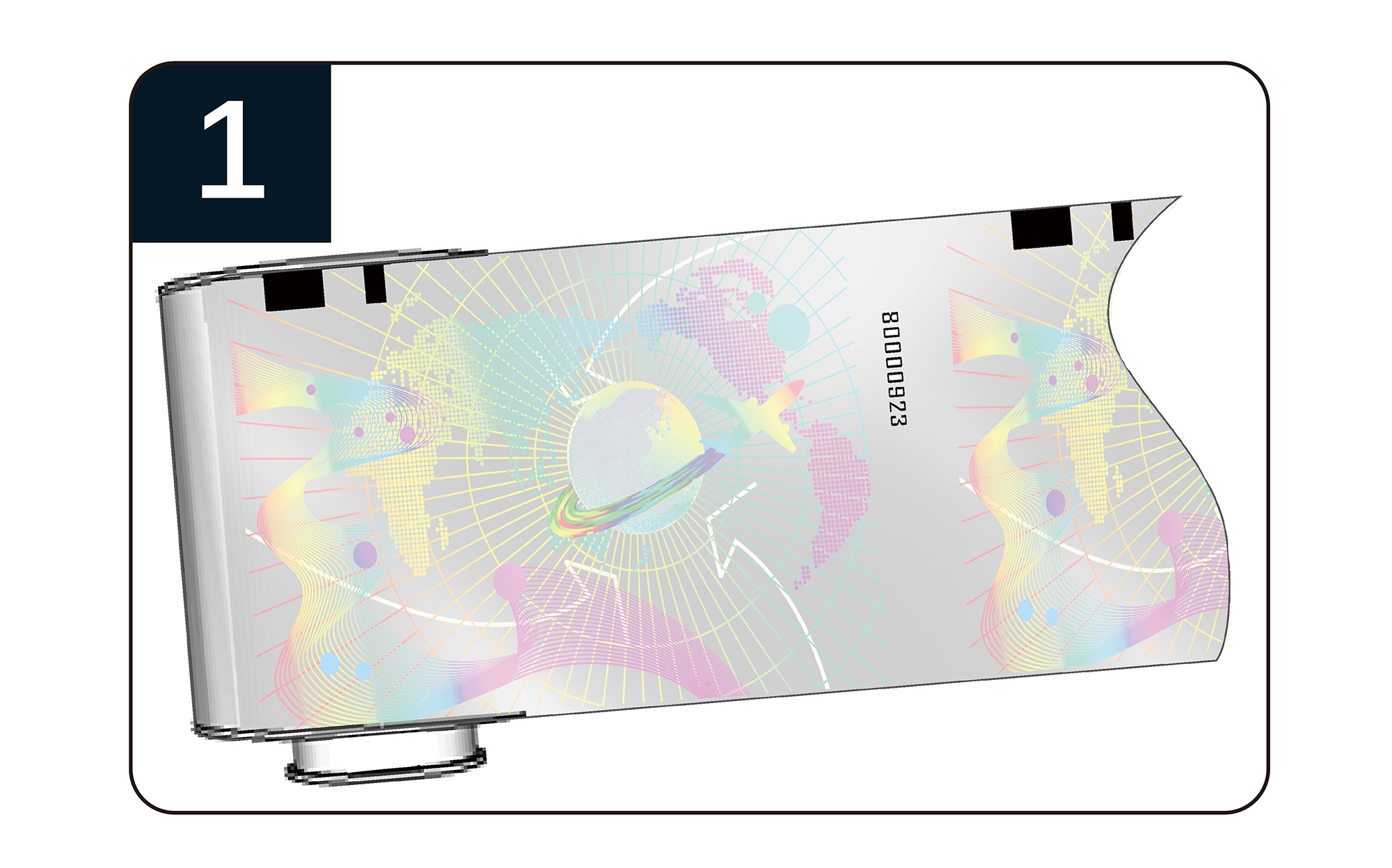 02
Load the film into the equipment (printing + lamination)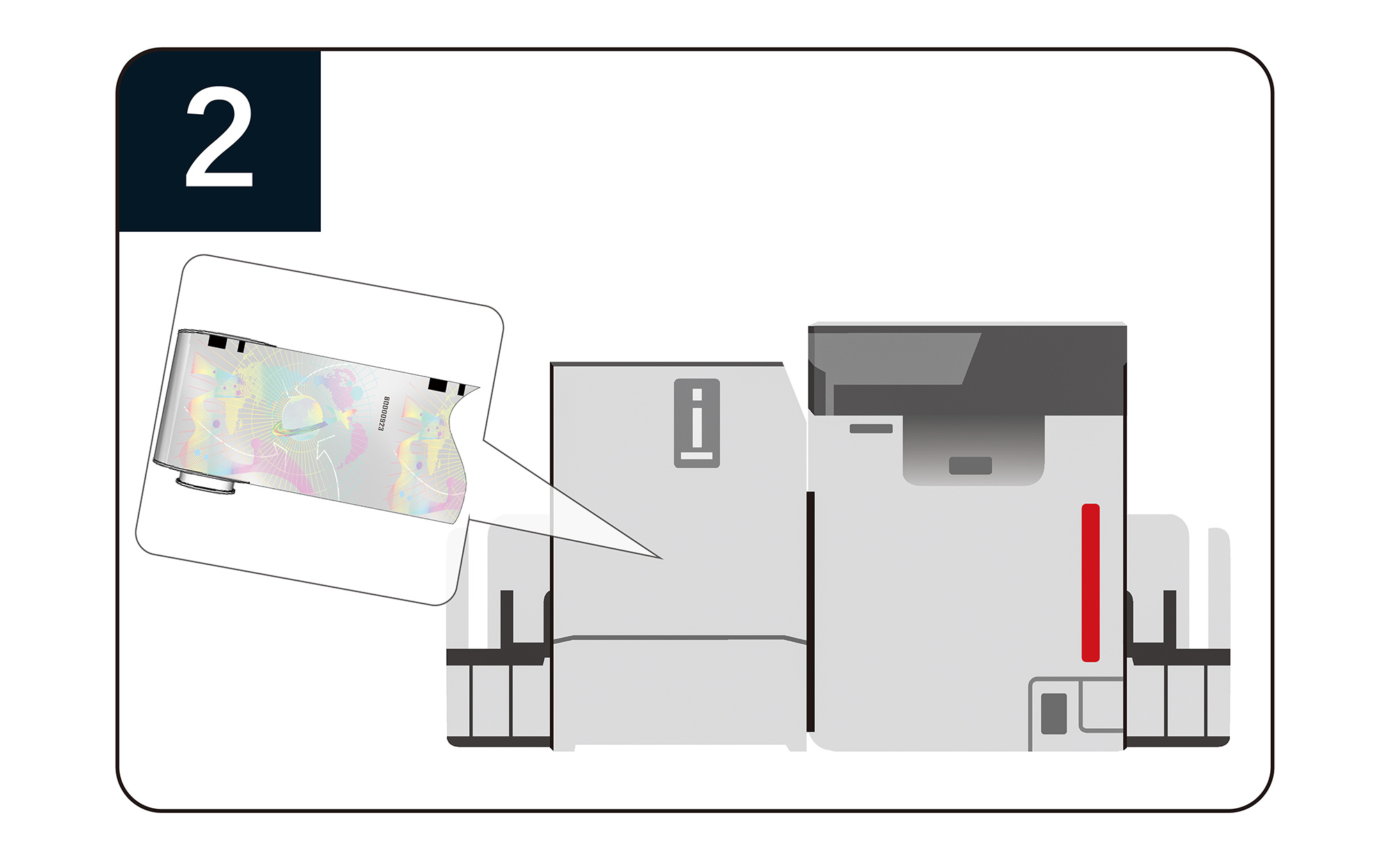 03
Pre-printed cards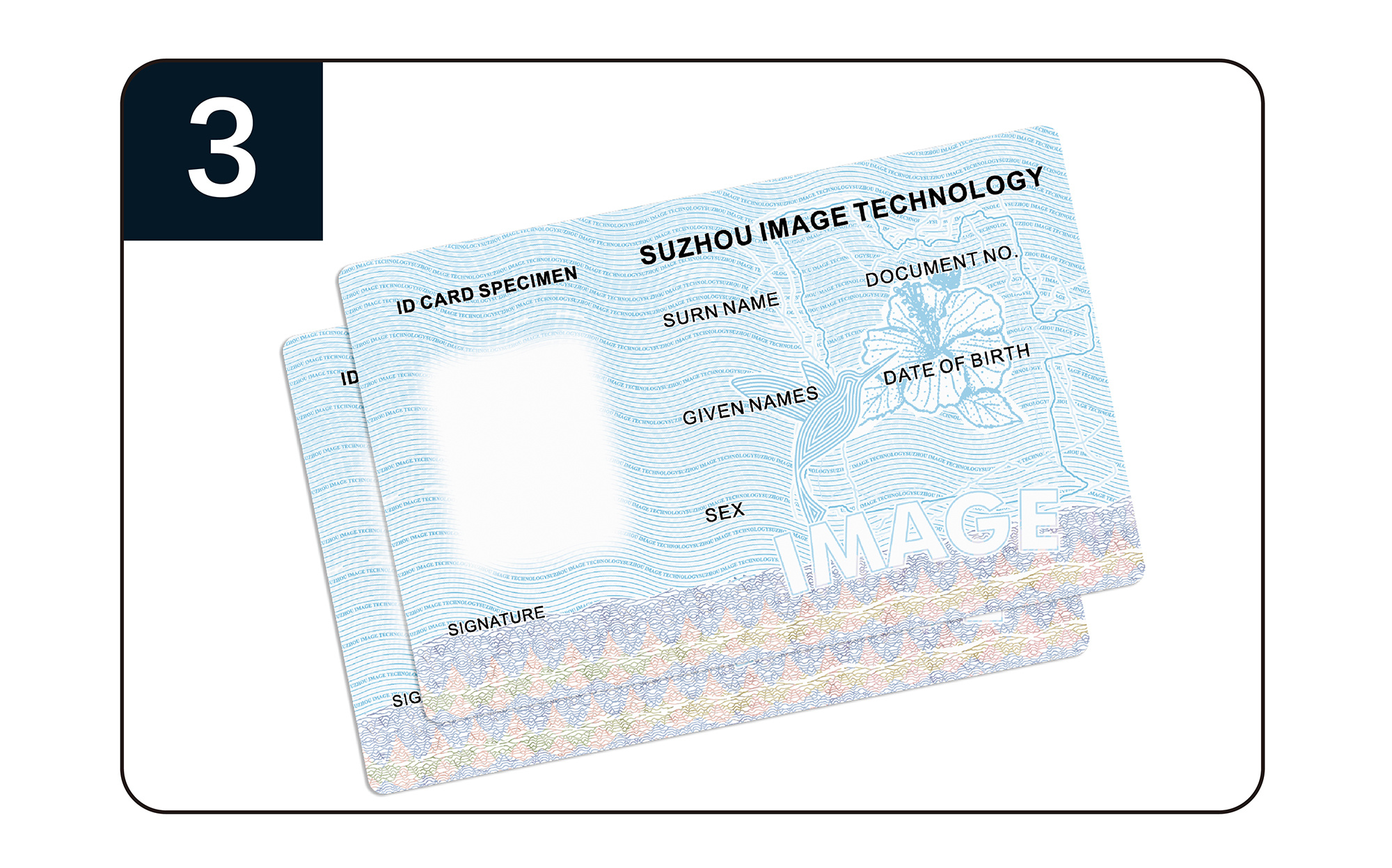 04
Input hopper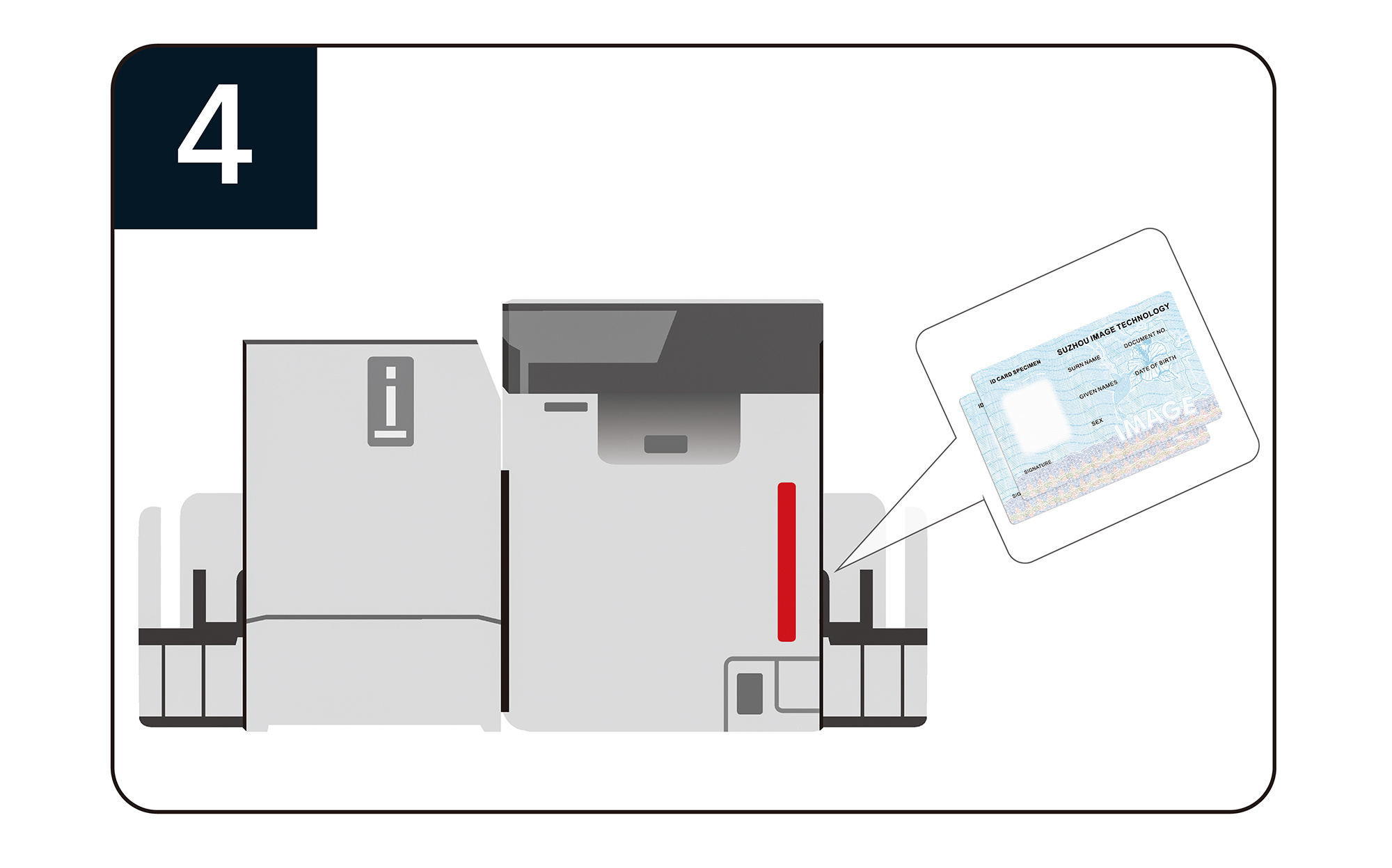 05
Personalized data printed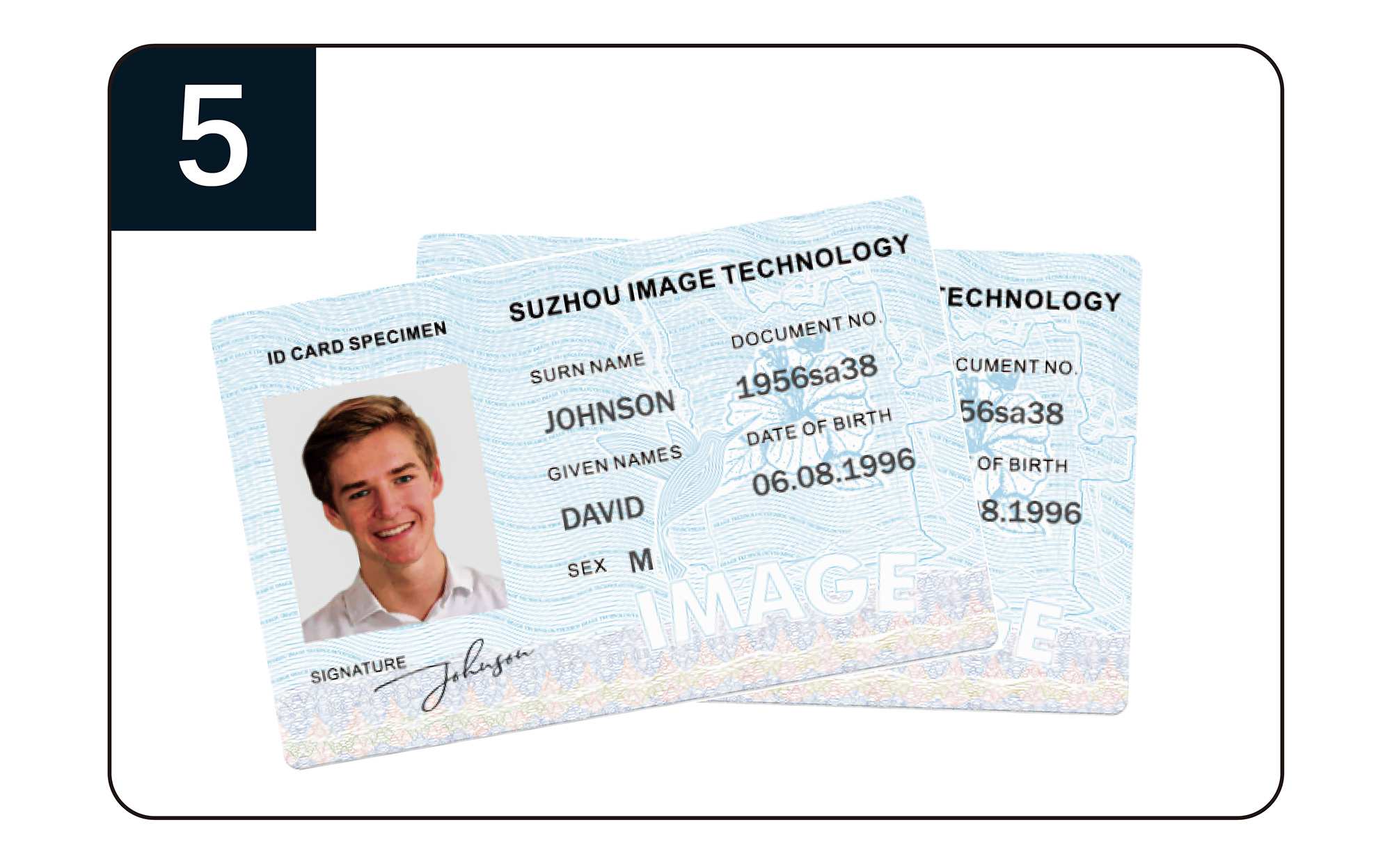 06
Automatically lamination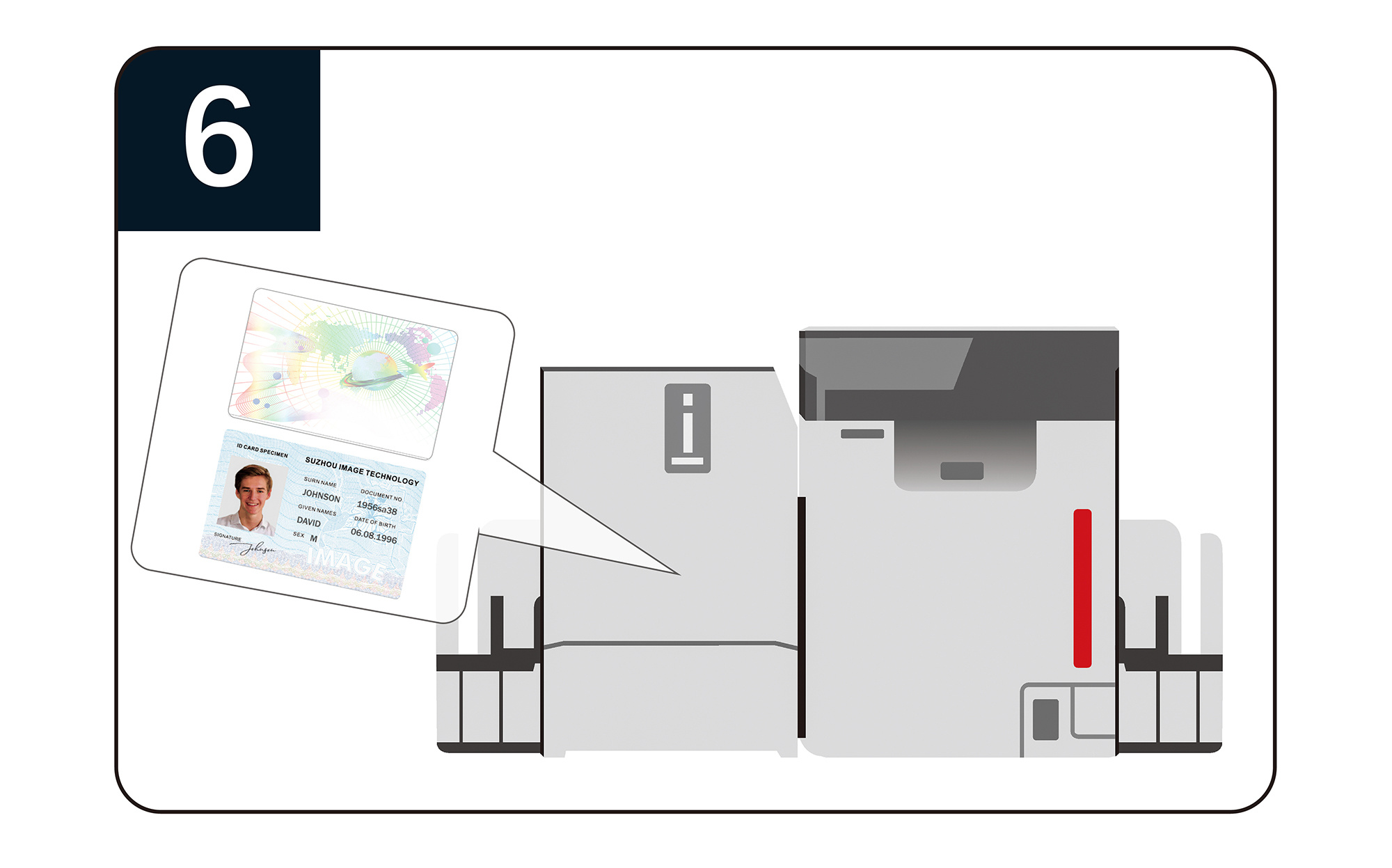 07
Printing and lamination finished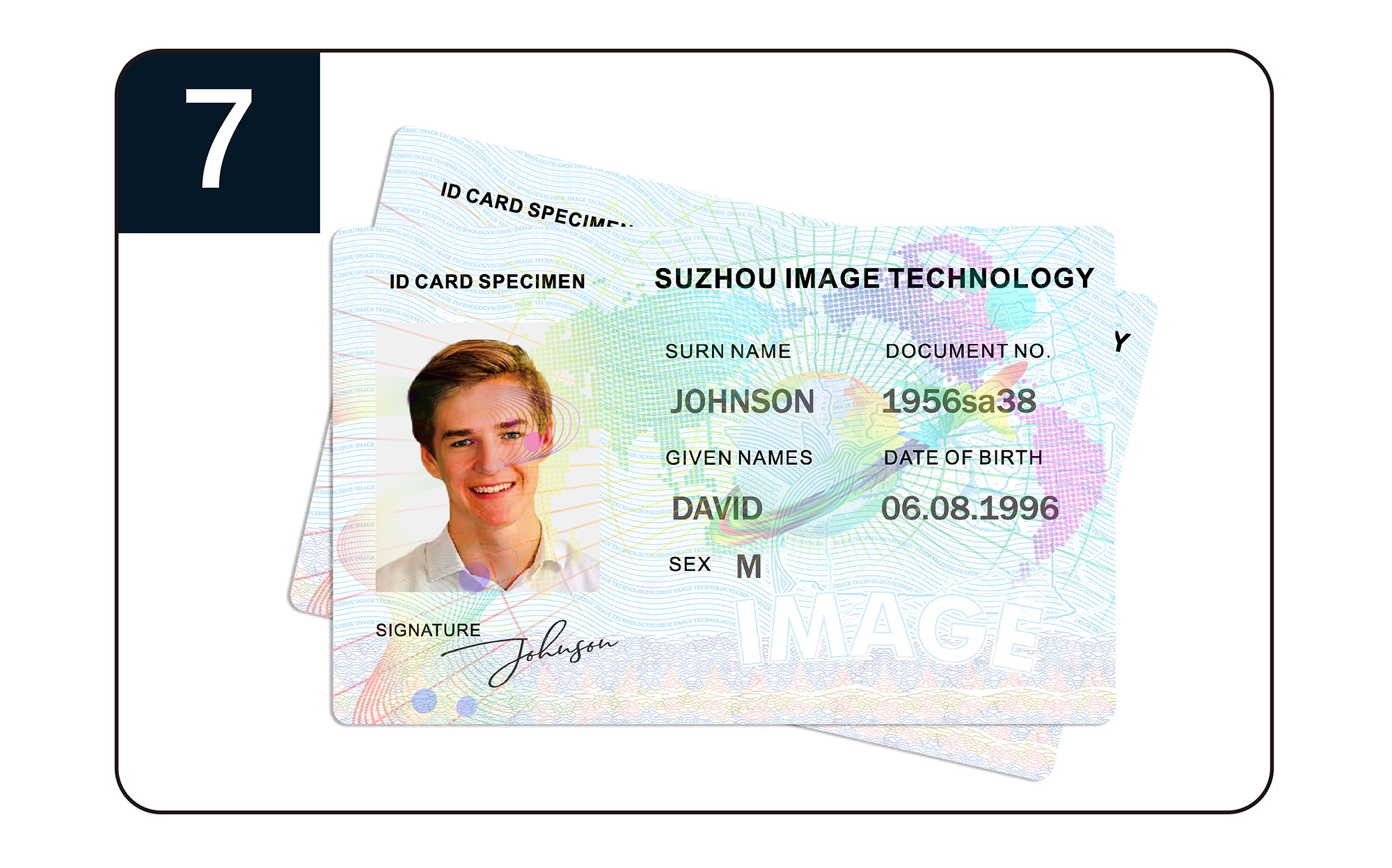 08
Edge to edge security patterns
Compatible with Various Types of Card Substrates
Similar as PATCH laminate film, seamless overlay can also be applied on PVC, PETG and PC materials.

PETG Cards with Optical Security Layer

PC cards with embedded overlay

PVC cards with embedded overlay
Matched with Lamination Machine
Use specialized laminator to apply this security overlay to ID card. Suzhou Image provide complete solution, pre-printed cards, seamless transfer films, printing ribbons, printer and laminator.

TDS
| | | | |
| --- | --- | --- | --- |
| Size | Thickness | Layout | Packaging |
| Customized | 50μm | 4×8/3×4 | 100 Sheet/Pack |
Operational environment

PC material: Recommended laminate temperature is 180℃±2℃, lamination time 23min
PVC material: Recommend lamination temperature is 105℃±2℃, lamination time is 23 min

Preservation environment

Ambient temperature 20°C - 30°C, Humidity 45%-60%

Executive standard

GB/T17554.1-2006 GB/T1766-2008

Common problem

Layout deviation, bad fastness of security pattern. Partial area use it