High Temp Resistant Hot Stamping Foil
Verify Sensitive Documents and Certificates to Prevent Fraud.
Holographic Hot Stamping Foil with High Security Features
Register security hot stamping is often seen on ID cards and important documents, certificates etc. Some of them have a laser printing process after hot stamping. Therefore, it requires the stamped foil to resist high temperature as the laser printing process may reach 220℃. Suzhou Image provide the stamping foil with special coating to achieve this process. Widely used for paper documents, book type certificate, business license, passport, visa etc.
Document Structure Applied with High Temp Resistant Hot Stamping Foil

Application Process
01
Heat resistant hot stamping foil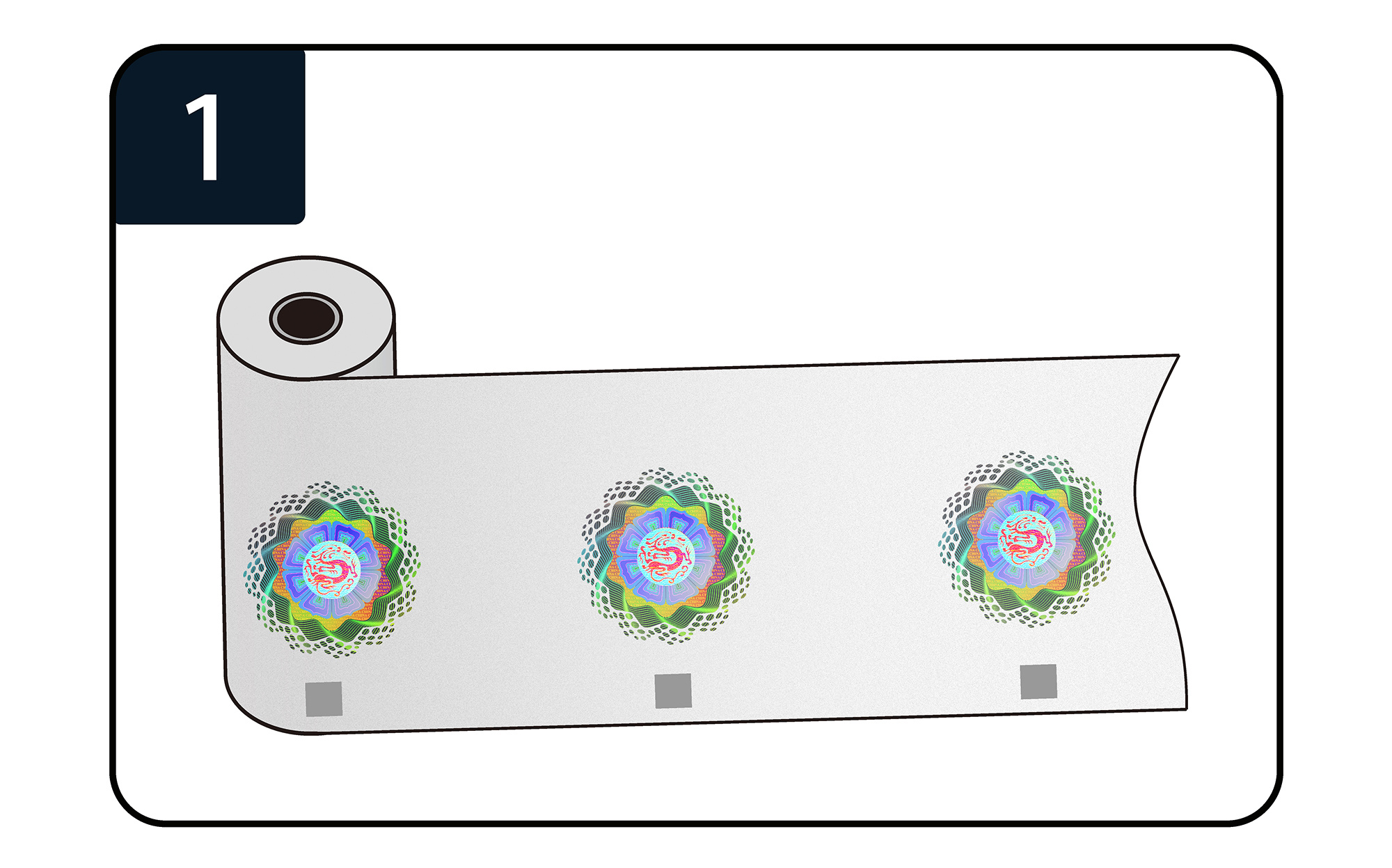 02
Register hot stamping
03
Finish hot stamping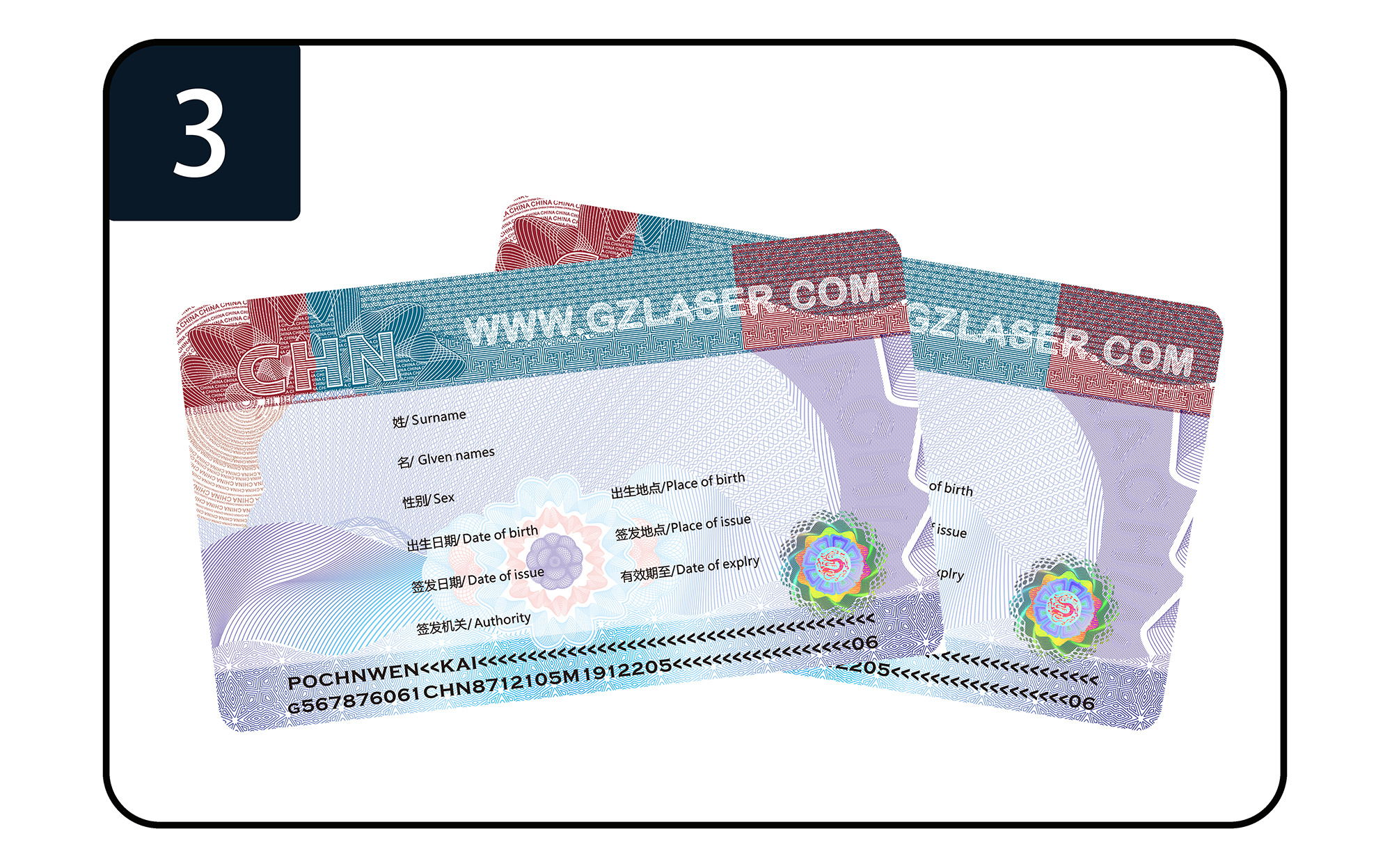 04
Print personalized data in laser printer
05
Max 220° resistance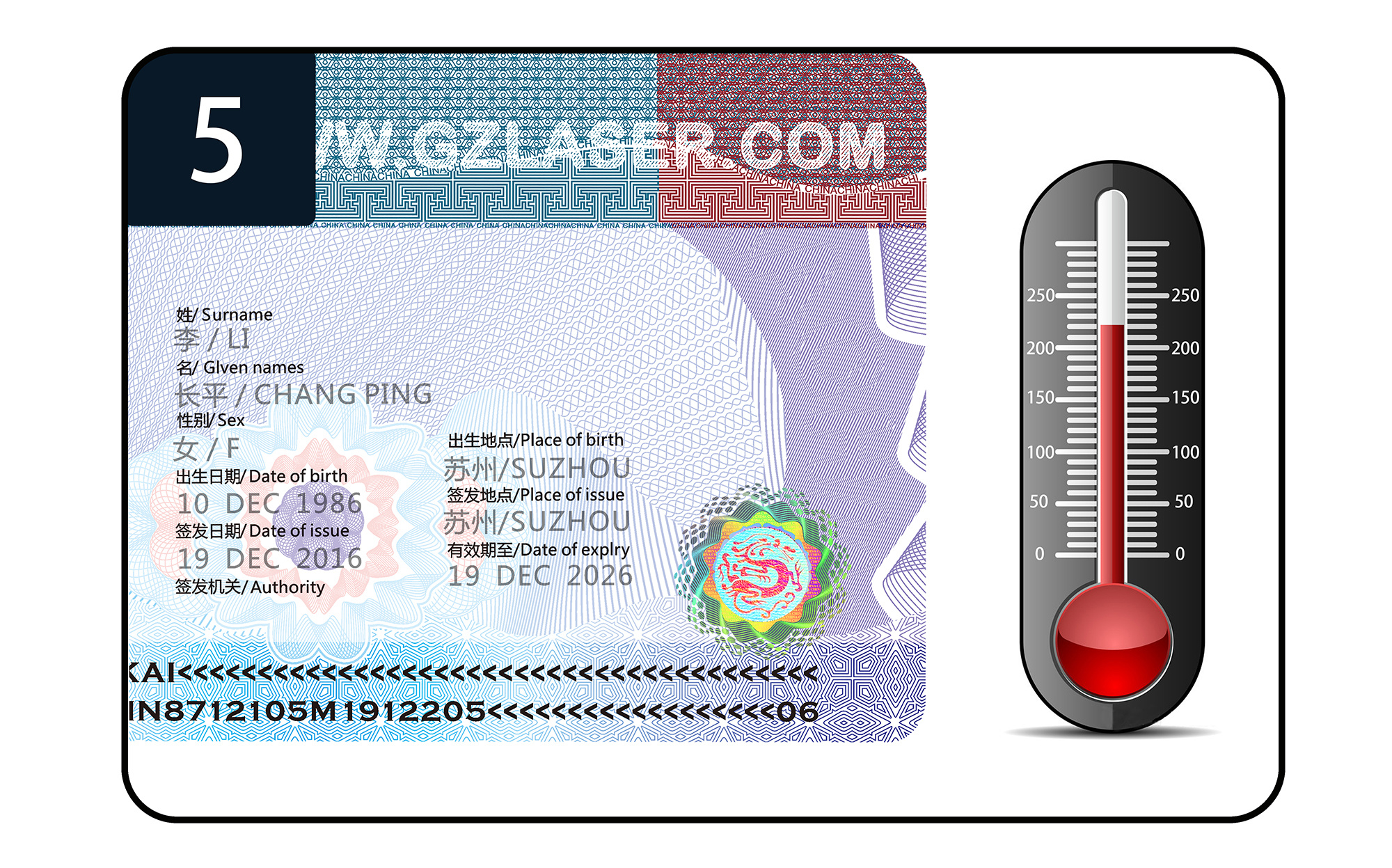 06
Finished products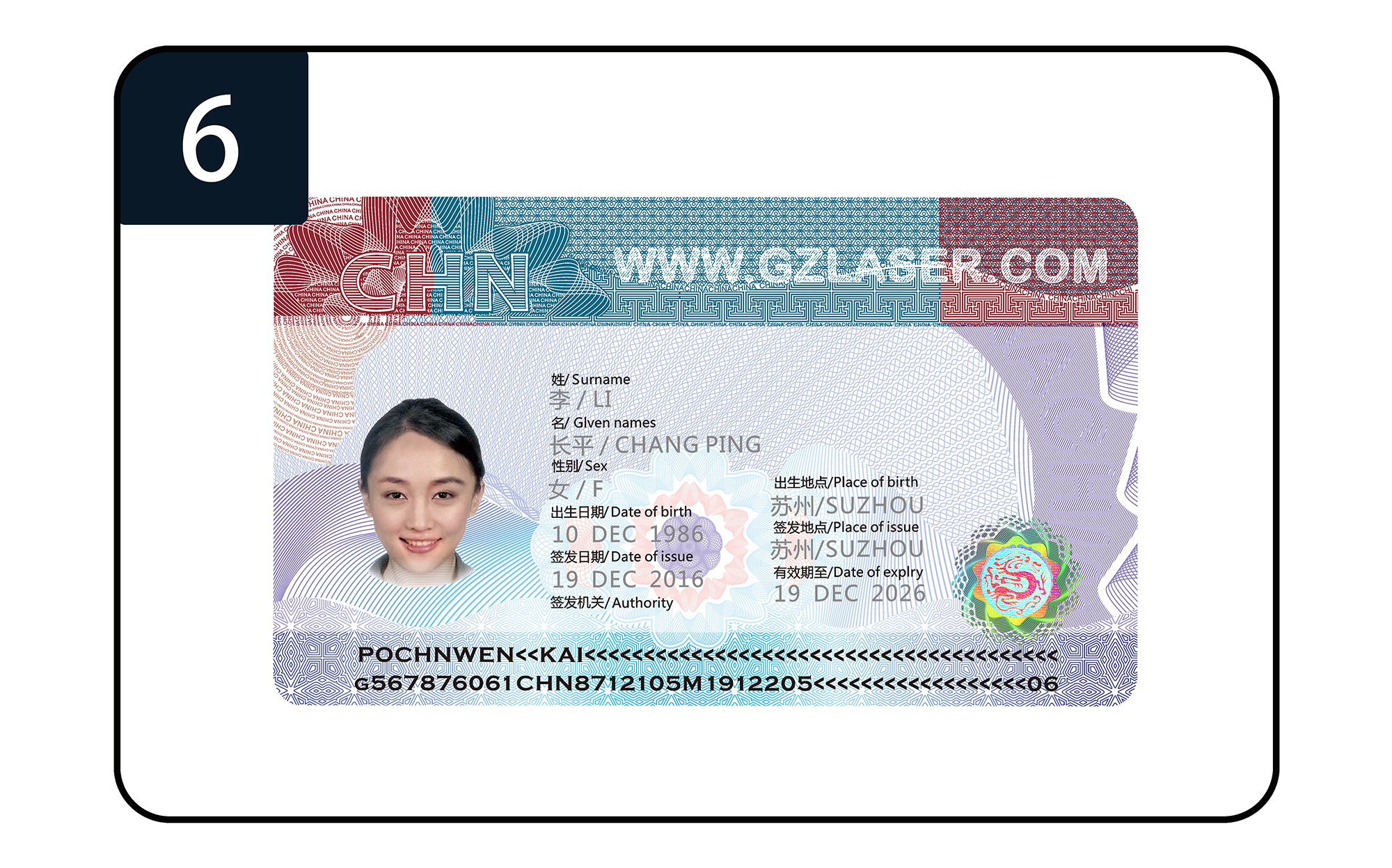 Paper Documents/PVC Cards with Hot Stamping Hologram Foil
High Temp Resistant Hot Stamping Foil is usually applied on VISA stickers for passport. Other security hot stamping foil can also be used for ID card with PVC and PETG substrate.

VISA Stickers for Passport

PVC ID Cards

PETG ID Cards
Standard Industrial Hot Stamping Machine
The hot stamping machine can trace the label image and accurately stamped it onto paper documents or PVC material.

TDS
| | | | |
| --- | --- | --- | --- |
| Size | Thickness | Layout | Packaging |
| Customized | 50μm | 4×8/3×4 | 100 Sheet/Pack |
Operational environment

PC material: Recommended laminate temperature is 180℃±2℃, lamination time 23min
PVC material: Recommend lamination temperature is 105℃±2℃, lamination time is 23 min

Preservation environment

Ambient temperature 20°C - 30°C, Humidity 45%-60%

Executive standard

GB/T17554.1-2006 GB/T1766-2008

Common problem

Layout deviation, bad fastness of security pattern. Partial area use it